When McCormick place wanted to revamp their food waste collection and turn towards a Zero Waste operation, they teamed up with SAVOR Food Service to transform their collection process.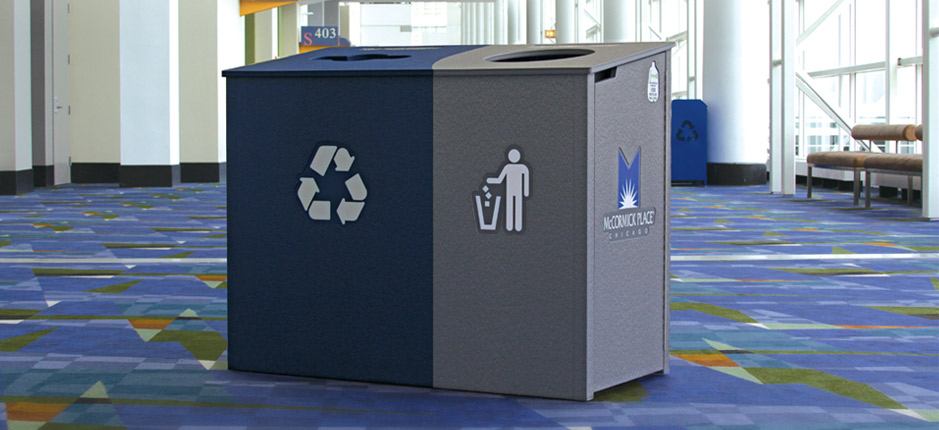 Transforming Food Waste Operations
SAVOR, McCormick Place, and Nex-Terra worked together to identify their ideal waste & recycling station and came up with three key necessities for their bins:
Unique, flush post-construction to allow for large branding on the front of the unit
Ability to match custom colors of the Green Angels Logo
Quick turn around time
Utilizing Nex-Terra's in-house engineering and design teams, after final approval of the engineering drawings and design proofs, the entire order was completed and delivered in only two weeks!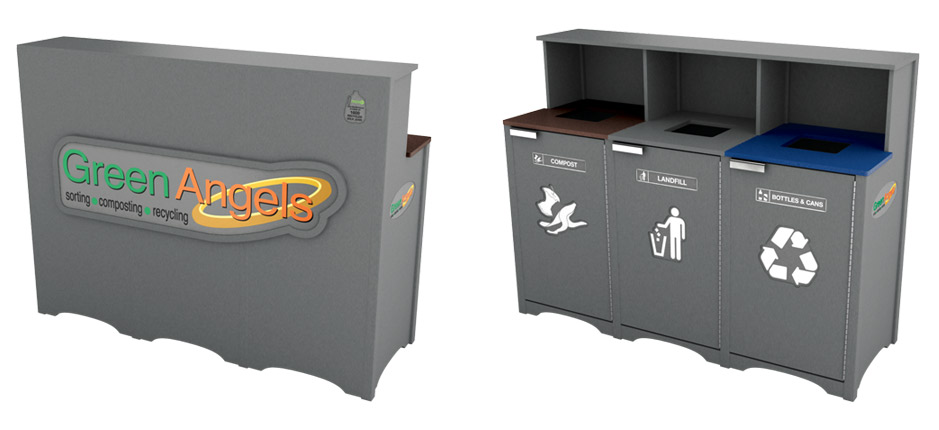 SAVOR Chicago has received Green Seal Certification, International APEX certification in sustainability, certification by the Green Meetings Industry Council, an Illinois Governor's Award, and has been awarded the EPA's National Food Recovery Challenge.