The New York Yankee's teamed up with their contracted waste hauler and a Nex-Terra distributor to create and implement a zero waste program at Yankee Stadium.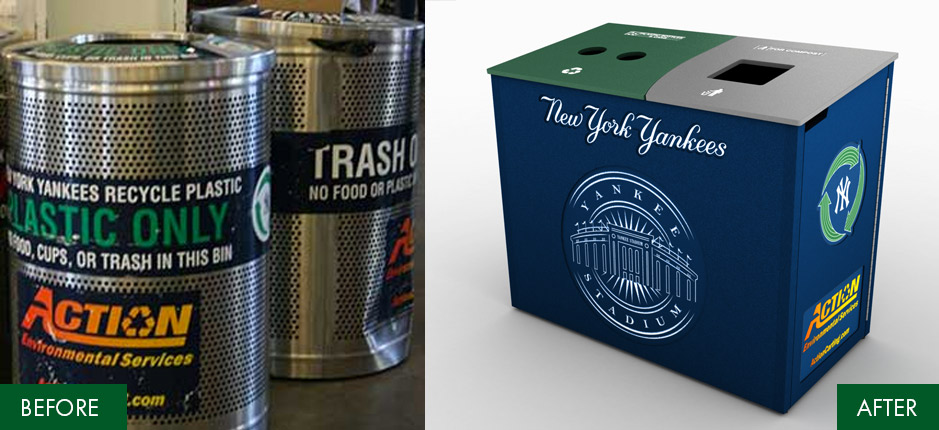 To outfit the entire facility, they identified the Albany collection as their starting point and from there worked with their distributor to create a custom waste & recycling station to meet their needs.
Nex-Terra's in-house engineer and design teams modified the existing Albany collection to meet the New York Yankees' unique design requirements
Nex-Terra's signature 97% HDPE and recycled laminate were used to provide structural integrity and maximum branding potential
The New York Yankees' custom configured the front panel of the Albany Collection to be one seamless piece that would allow for a large overlay logo application
The New York Yankees' custom designed waste & recycling station not only allows for ease of use and service, but gives the Yankees' the opportunity to brand their waste & recycling program and provide another touch point for their waste hauler or sponsors.
Earlier this year the New York Yankees were awarded the 2015 Environmental Leadership Award by the Green Sports Alliance. They received the award for their commitment to environmental issues and continuing to move the Green Sports movement forward.